Occasionally, you stumble upon a surprising flavor combination that just works. Aquavit and peach couldn't be on further ends of the flavor spectrum, but with the assistance of a few ingredients, it's easy to bridge the gap.
I crafted this cocktail while trying to find a use for a bottle of pelinkovac I purchased on a whim. If you're not familiar with pelinkovac, don't worry—I had never heard of it either. Pelinkovac is a bitter herbal cherry liqueur popular in Eastern Europe. It shares no similarities to maraschino cherry liqueur, and has a dry, bitter, flavor from wormwood.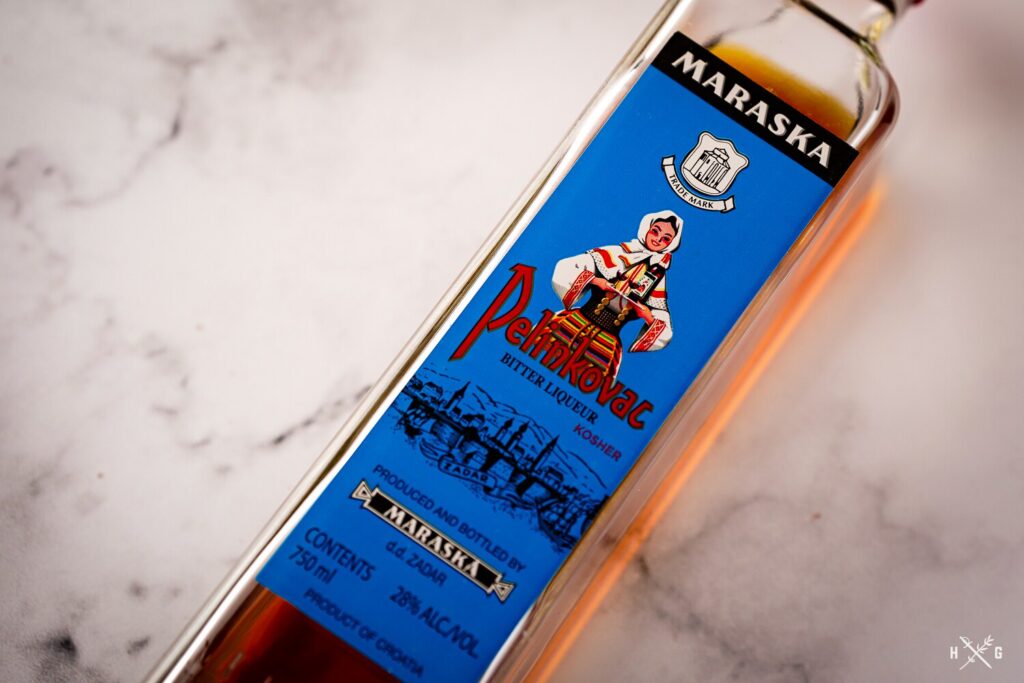 In Eastern Europe, it's often consumed on its own or with a splash of lemon juice over ice. USA Today declared pelinkovac a "must-try spirit" in 2021, however, I don't foresee it gaining widespread adoption in the U.S..
Pelinkovac works well in this cocktail recipe because it helps bridge the gap between the aquavit and the peach liqueur. It's not an ingredient that you'll use often, but I think it deserves some space on the bar shelf.

As always, if you mix up this recipe, be sure to leave a note in the comments to let me know what you think.

Cheers!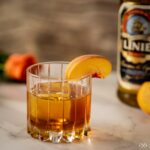 Print Recipe
Seasons Change
This cocktail balances the bold fennel and caraway notes of aquavit with peach liqueur. The pelinkovac (bitter cherry) liqueur adds an additional layer of complexity, making this cocktail reminiscent of a negroni.
Instructions
Combine all ingredients in a mixing glass with ice and stir until chilled.

Strain into a rocks glass over a single large ice cube, and garnish with a peach slice.
---