Green Chartreuse is the kryptonite of many cocktail enthusiasts – it's certainly mine. If you're not familiar with Chartreuse, here is the crash course. It's a French herbal liqueur that's made by Carthusian monks based on a recipe they purportedly received in 1605. The two types that you'll see most often are yellow (40% ABV) and green (55% ABV), but there are other iterations that include aged and higher ABV bottlings. Yellow is the more mild version, while green is the bolder.
Green Chartreuse contains 130 herbs and plants that are macerated and steeped, giving Chartreuse its distinct color. In fact, it's the only spirit to have a color named after it. The most popular Green Chartreuse cocktail is likely the Last Word, but there are others such as the Bijou and the Bywater. In this post I'll share other recipes with you that you likely have never come across. In addition to these incredible cocktails, there is a tradition among Chartreuse enthusiasts called "Passing the Torch". This ritual is generally done as a way to conclude a night of good times with good company, but I question the wisdom in saving it for the end of the night. To "pass the torch", first pour everyone in the group a shot of Green Chartreuse.
Word of warning, this requires calm and focus – perform the ritual at your own risk.
Everyone needs to stand in a circle and dip the tip (only the tip) of their finger into their glass of Green Chartreuse. (Please read and explain the following steps slowly; it's simple as long as no one panics.) The person starting the ritual pulls their Chartreuse-soaked finger out of the glass and lights it on fire. At this point, the person to their right should already have their Chartreuse-soaked finger ready to receive the passed "torch". Once you've lit the finger of the person to your right, you first blow out your finger, then you take your shot of Chartreuse. Repeat this process until one full lap around the circle is made. Congratulations, you've passed the torch. What I've learned from attempting this multiple times is that your group will rarely get it right on the first try, and that Chartreuse is expensive. Also, you're using fire, so please don't go to your local cocktail bar and ask them to oblige. This is one of those "don't try this at home" things, but it's also a "don't catch your favorite cocktail bar on fire" thing too. Since you shouldn't mix cocktails with lighting yourself on fire, here are five cocktails that showcase Green Chartreuse. The primary two that I'd like to feature are recent discoveries for me – the Blushing Monk and the Irma La. The other three are much more standard. I'd love to see what you're mixing up with Green Chartreuse posted to Instagram. Use the hashtag #HumbleGarnish or tag me directly, @thehumblegarnish.
Cheers.
PS – Cocktail Kingdom now carries an official hardcover book published by Chartreuse Diffusion! If you're looking for something a little less expensive, check out Chartreuse: The Holy Grail of Mixology, with Cocktail Recipes and Lore. It's a paperback more focused on recipe than history, but a great addition to the book shelf of Chartreuse fans.
---
The Blushing Monk
---
Irma La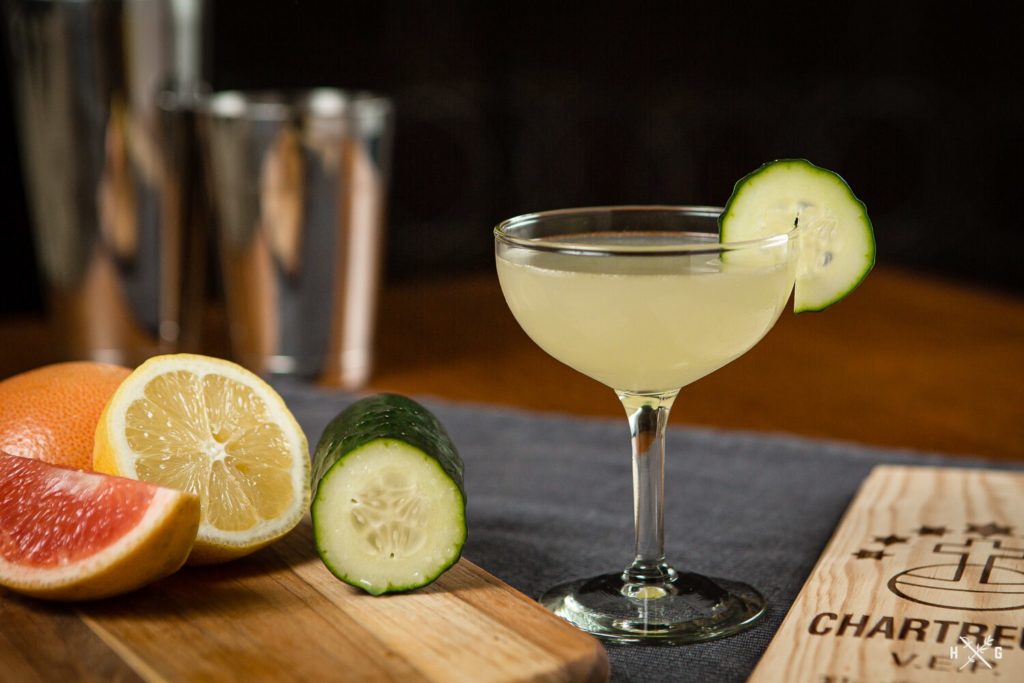 ---
Last Word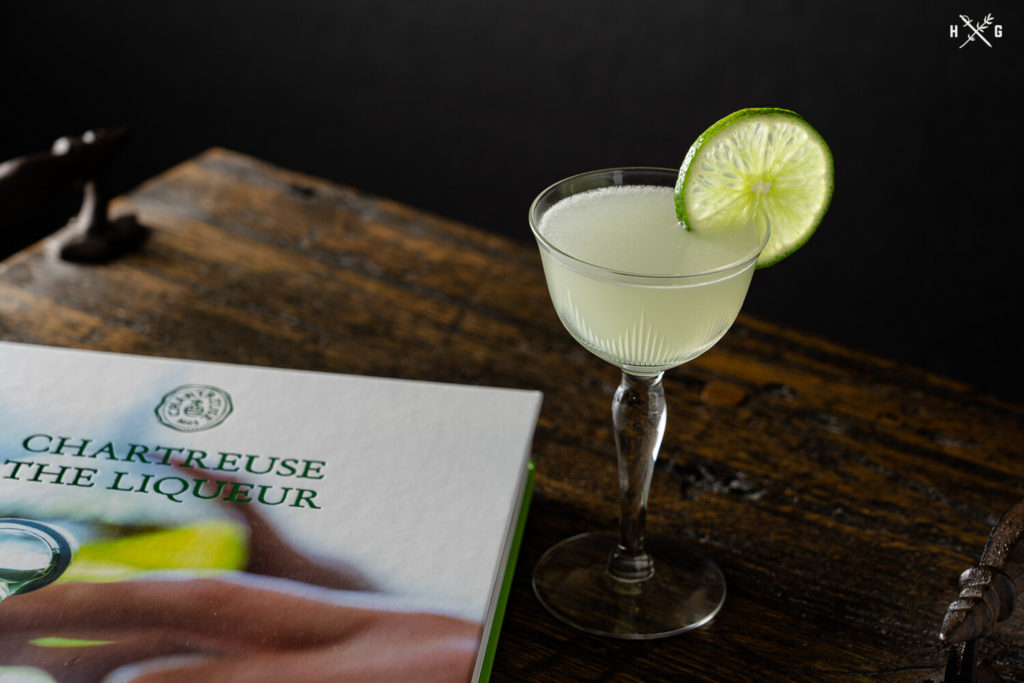 ---
Bijou
---
Bywater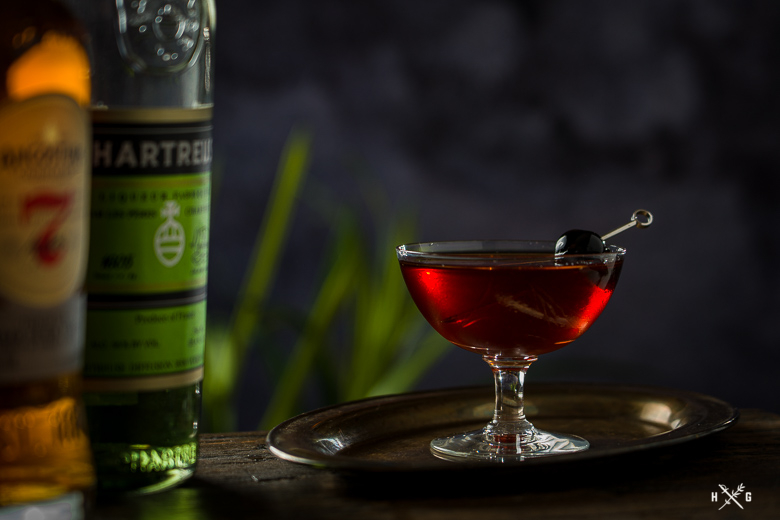 ---
---
Additional Resources:
Chartreuse – Official Site
Chartreuse The Liqueur (hardcover collector's book)
Chartreuse: The Holy Grail of Mixology, with Cocktail Recipes and Lore
Proof Podcast from America's Test Kitchen: Chartreuse: The Drink That Wouldn't Die – The twists and turns of a mysterious drink distilled by Carthusian monks
Wikipedia – Chartreuse
Burritt Room, San Fransisco
Drink, Boston